Happy Easter
St. Bede's Episcopal Church

www.stbedesepiscopal.com
93 St. Bede's Drive
Manchester, TN 37355
931-728-4463
Our mailing address is:
P.O. Box 305
Manchester, TN 37355
---
Location and Weekly Service:

Church service is held each Sunday at 10:30 a.m. central time.

We are located off St. Bede's Drive which is two blocks off I-24, Exit 111.
Take Hwy 55 toward Manchester and the church is just
behind J&G Pizza, on the left.

Click Here for MapQuest directions.
---
We Welcome All Visitors!
We invite you to join us for coffee and/or refreshments
after the service in the Parish Hall downstairs.
If you are a first time visitor, please sign our guest book located at the entrance of the church
and receive your welcome gift.

If you would like more information on the church, please ask!
We would love to talk with you! Thank you, St. Bede's Church
Priest-in-Charge: Rev. Mary Hassell
Senior Warden: Jean Phippen

---
Holy Week Services
St. Bede's will have a Good Friday service at noon. A light lunch will be served.
Easter Sunday service will be held at 10:30 a.m.
Come and join us for the celebration of our Lord at Holy Easter!
---
Music Ministries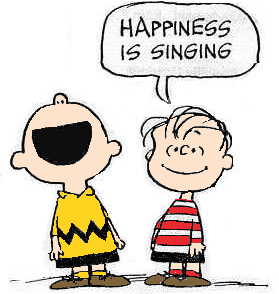 St. Bede's is currently providing music ministries to Blue Monarch,
Manchester Manor, Morning Point, Webb House, Autumn Oaks and to the inmates at the Manchester Jail.
Schedule for our Valentine's Day, love songs, series will be announced soon.
In 2017, St. Bede's performed 42 music ministries. We had so much fun!
Our schedule:
Monday; 19 March - Autumn Oaks at 10:30 a.m. and Webb House, McMinnville at 1 p.m.
Tuesday, 20 March - Blue Monarch at 3 p.m.
Wednesday, 21 March - McArthur Manor at 9:45 a.m. and Morning Point, Tullahoma, at 3 p.m.
Please contact Rev. Mary if interested in any event. All are more than welcome to join us.
---
Weekly Study
All are invited to study with us at the church at 11:00 a.m. on Wednesdays, downstairs.
We will go to lunch after the study.
Fr. Bob will lead us in a variety of informative studies.
Please join us and bring friends.
All are welcome!
---
Outreach Program
Please support Mrs. Jane Martin and Jenifer Graf as they are still in need of
donations to assist with Easter Baskets. Please consider a donation. Thank you!
---
Ministry Schedule:
The weekly Ministry Schedule and weekly events are posted on our Facebook page.
Please check to see if you have altar duties for the month there.
You do not need an account to view the page.
Please access our Facebook page by clicking on the button below:
---
For other upcoming events at the church, or events we are planning, please visit
our Facebook page for times and dates. We have events planned for every week and all
are more than welcome to attend and participate.
About The Church
Construction of the existing church building began in 1962 and the first service was held in October 1963.
Earlier, in 1960, the Manchester communicants of St. Barnabas Episcopal Church in Tullahoma,
held their first meeting to establish their own church.
It was then that the Bishop chose St. Bede's for the mission.
St. Bede's celebrated it's 50th Anniversary and rededication of the building on October 13th, 2013.
---
St. Bede's Mission
Our mission is to restore all people to unity with God and each other in Christ.
We pursue this by prayer, worship, proclaiming the Gospel, and by promoting peace, love and service to others.
"Trust in the Lord with all your heart and lean not on your own understanding:
in all your ways acknowledge Him and He will make your paths straight" - - Proverbs 3:5-6
---
Important Links:
The Episcopal Diocese of Tennessee
St. Bede's Celebrates Our 50th Anniversary
A Few St. Bede's Past Events Photos
Ministers Who Have Served At St. Bede's
Members Listed In The Parish Register Who Have Tranferrred From St. Bede's
St. Bede's Stations of the Cross
The Bible Series; History Channel Special
Another link for the Book of Common Prayer
---
For comments or website additions/corrections, please email or contact:
Kimberly King
Website Editor
flygal46@yahoo.com